Teaser: The sky reminded him of those he'd seen in Baltimore before snowstorms that tinted the world into shades of washed out gray. In the distance, he could see a pelican gliding low over teh water, its wings unmoving, floating with the wind. He wondered where it would go when the storm hit full force.
Review will be upcoming.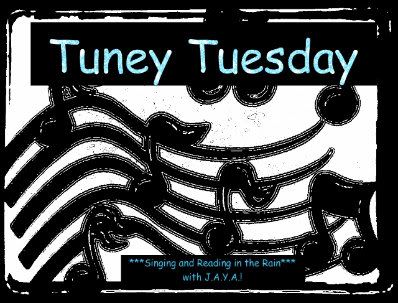 Happens at JAYA and Eileen Li's blog. Click the button or go to one of their websites for official rules. Don't forget to comment.
My Song: Forever Reign by Hillsong
Video link:
http://www.youtube.com/watch?v=mMknfsWrzN8
You are good You are good
When there's nothing good in me
You are love You are love
On display for all to see
You are light You are light
When the darkness closes in
You are hope You are hope
You have covered all my sin

You are peace You are peace
When my fear is crippling
You are true You are true
Even in my wandering
You are joy You are joy
You're the reason that I sing
You are life You are life
In You death has lost it's sting

[Chorus]
Oh I'm running to Your arms
I'm running to Your arms
The riches of Your love
Will always be enough
Nothing compares to Your embrace
Light of the world forever reign

You are more You are more
Than my words will ever say
You are Lord You are Lord
All creation will proclaim
You are here You are here
In Your presence I'm made whole
You are God You are God
Of all else I'm letting go

[Repeat Chorus]

My heart will sing
No other Name
Jesus
Jesus
My review: This is just a song that my church has been singing this week and I really like, because it's really powerful. It's one of those songs where when we get done singing all we can do is inhale and be amazed at God's Holy Spirit. There are songs that do that. I'll write about some of them some other time. Right now I'm in a time crunch, because it's Tuesday and I took a nap so I'm doing this late. Verses I love in this song is "Nothing compares to Your embrace/Light of the world forever reign/. Because I have seen this happen in my life. I have been REEDEMED. When I was at the end of myself, God came through for me. And since then, my heart will sing no other name, Jesus, Jesus. He is my First Love and is reminding me to give up the unbelief I have and trust, love, and follow Him DAILY, to let go and let God. My First Love draws my heart into his hand and leads me in His ways. And I love him. Nothing else compares, nothing.